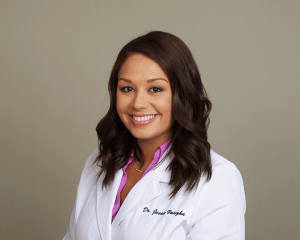 Meet Dr. Vaughn:
Dr. Jessica Vaughn completed her Bachelor's degree at the University of Missouri- Columbia and earned her Doctorate of Dental Surgery degree at the University of Missouri- Kansas City (UMKC).  Dr. Vaughn is passionate about advancing her knowledge in the dental field and strives to provide the best dental care possible for her patients.  She has worked as an associate in private practice for 2 years and also worked for a non-profit organization that provided dental care to underserved children in North Kansas City. She loves helping others and has found that dentistry is a wonderful way to give back to the community and help those in need. She She maintains memberships in the Academy of General dentistry, Missouri dental association, and the American Dental Association. Outside of the office Dr. Vaughn enjoys spending time with her husband Nick and her cat and dog. She also loves riding bikes, hiking, cooking, gardening, and traveling.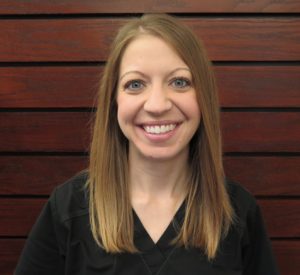 Stephanie, Dental Hygienist
Stephanie is the newest member of our dental team. She brings 10 years experience as a Dental Hygienist. A native to Southern Missouri, she attended OTC where she received her Associates Degree and studied Dental Assisting. She then moved to Kansas City where she attended UMKC and received her Bachelors Degree in Dental Hygiene. Stephanie now resides in Raymore with her husband and two sons. In her free time, she enjoys spending time with family and friends, baking, crafting and working out. Stephanie loves being a Dental Hygienist and receives great joy by helping others. She loves interacting with patients and partnering with them to create healthy smiles.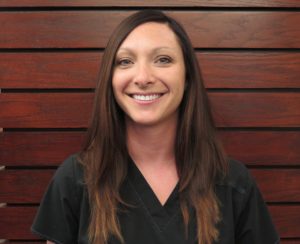 Natalie, Dental Hygienist
Natalie graduated from State Fair Community College in 2016 as the Dental Hygiene valedictorian with an Associate of Applied Science in Dental Hygiene and a Bachelor of Art in Psychology from Colombia College in 2010. She is classically trained as an Expanded Functions Dental Assistant with over Five years of dental assisting experience. With her diverse background, Natalie uses both of her degrees and dental experience daily while treating every patient individually according to their unique oral health needs. In her spare time, Natalie enjoys spending time outdoors with her husband and their two dogs.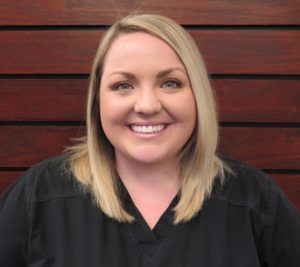 Ashley, Dental Assistant
Ashley is the lead Dental Assistant at Vaughn Family Dental. She has been an Expanded Functions Dental Assistant for seven years.  She is expanded in Restorative I and Prosthodontics.  She received her certificates at Penn Valley Community College.  Ashley spent four of the seven years as a contract dental assistant for the United States Army at Fort Campbell, Kentucky.  Ashley joined Vaughn Family Dental in June of 2016 and is happy to tell friends and family that she has found her "forever" home. Aside from dental assisting, Ashley enjoys kayaking, photography, farming and spending time with her husband.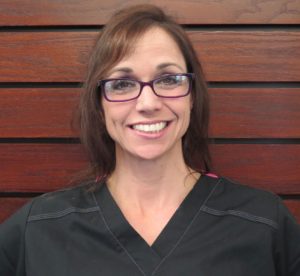 Shelley, Office Manager
Shelley is the newest member to Vaughn Family Dental. Patient advocacy has always been a passion of Shelley's and the reward has always lined up with her overall enjoyment of people. Building personal relationships, working through treatment needs and creating financial plans have inspired her desire to grow in these skills throughout her many years in dentistry. Since joining Vaughn Family Dental, she continues to further her education and utilize the skills acquired over the years to fully fulfill the position as office manager. "There is nothing like the satisfied look on our patients face when financing does not hold them back from their overall treatment goal. Knowing I was a part of making that possible gives me great joy and satisfaction. I believe our patients are top notch and I am very honored to be the office manager at Vaughn Family Dental."- Shelley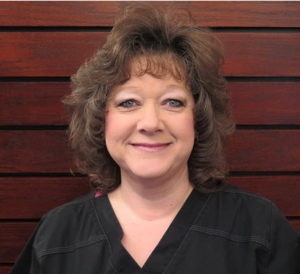 Jane, Office Receptionist
Jane has been a life long resident of Independence.  After several years in the field of cosmetology, she decided to change careers. She decided to switch to the dental field and has been the insurance/ patient coordinator for the last 11 years.  She enjoys working with people and has enjoyed her journey in the dental field.